Analytics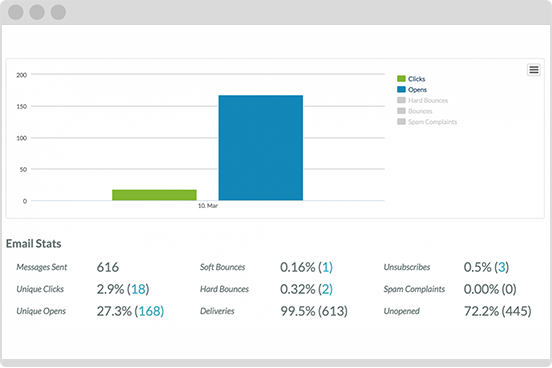 Transformative Email Analytics
Track email success all the way to bottom line ROI. Follow stats like clicks, opens, bounces, and deliveries to optimize messaging. Know which links in your emails are working and which are not.
Understand your end-to-end conversion cost and revenue to arrive at the true ROI of your marketing efforts. Automatically track your website visitors' conversions (without the need to setup conversion funnels) from the moment they first visit, all the way through the final sale – even if that sale happens weeks or months later via an offline transaction.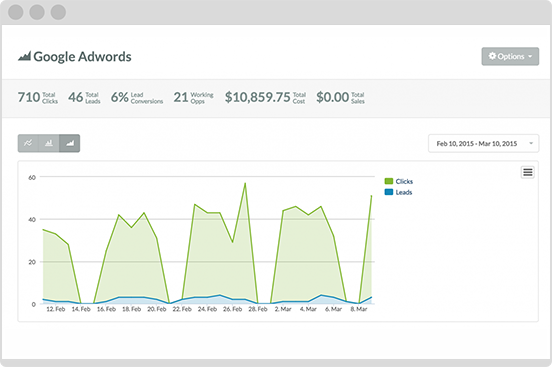 Google AdWords Integration
Track your paid search campaigns, see robust keyword data and follow AdWords costs all the way to the bottom line to determine the true cost of a qualified lead. Make key decisions with a full understanding of search engine marketing ROI.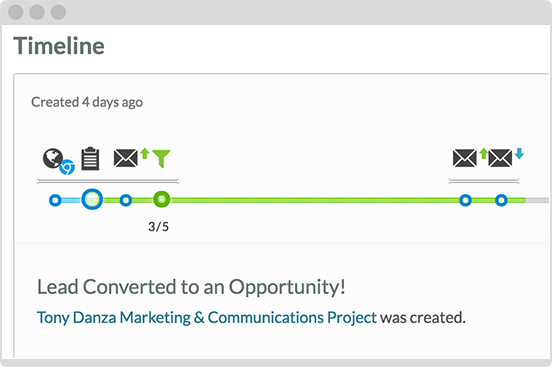 Life of a Lead tracks interactions for every contact in Contact Manager including site visits, emails, webinars and social events. Each interaction can be set to trigger to custom automation and engage with the contact at a critical point in their unique buying process.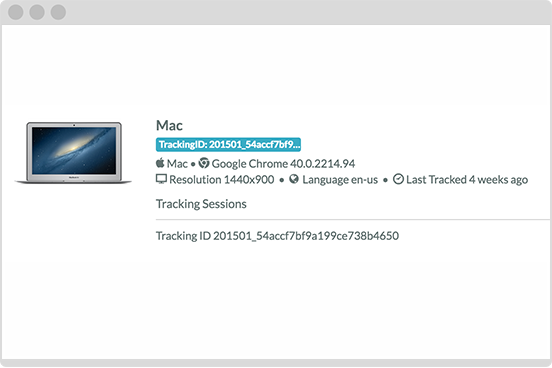 The Platform recognizes and tracks all of the various devices a contact may use to visit your site. This includes smart phones, desktops, laptops, tablets and helicopters. Well, maybe not helicopters…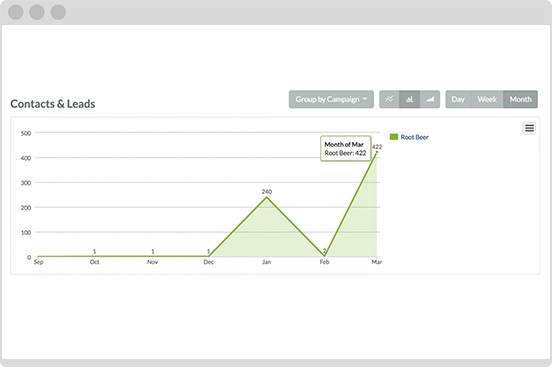 Good campaigns start with an end-to-end ROI goal. Campaign Insights provides actionable metrics every step of the way to keep goals clear and attainable.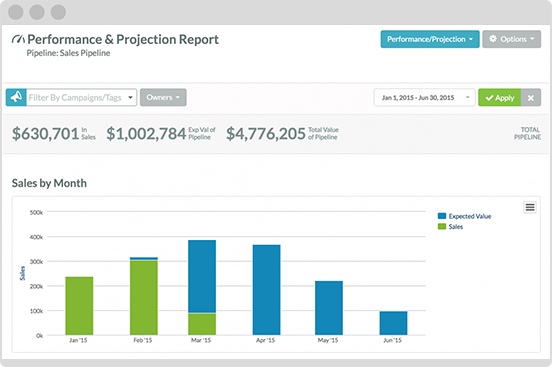 Reports provide all the information you need to measure your current success and accurately forecast future performance. Customize Campaign, VisitorID and CRM reports to include metrics that matter.
Measure, compare and optimize form performance with complete insights. Better understand your marketing ROI with powerful metrics like Total Cost Per Lead.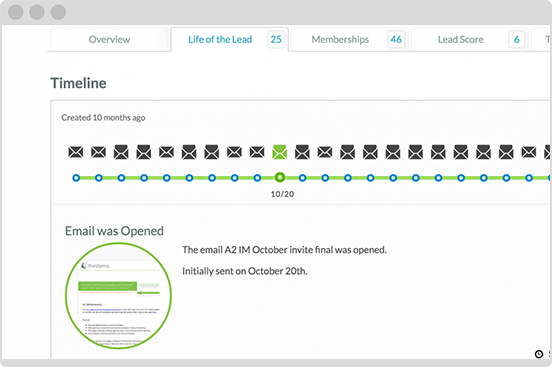 "After-the-Click" Email Tracking
The Platform goes beyond the capability of traditional ESP's like MailChimp and Constant Contact by providing complete information on a visitor's activity after they click through from an email. Know every page visit, form filled out, webinar sign-up and white-paper that is downloaded from the email campaigns you send.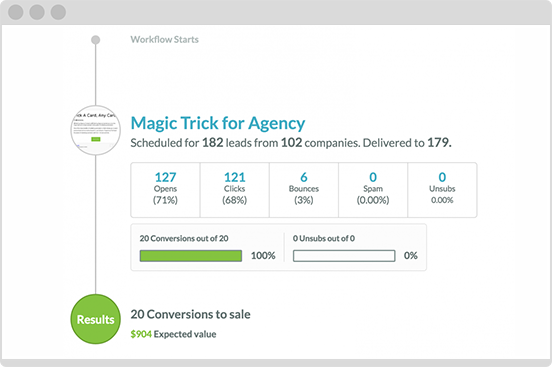 View the performance of an entire workflow, such as a drip campaign, and know what is causing your leads to engage, convert or unsubscribe. Increase your sales and reduce list churn by optimizing each component.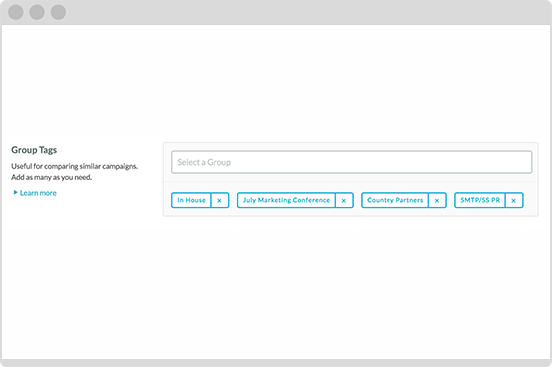 Group, ungroup, slice and dice with campaign tagging. If it has a name, it can be a tag, but a few common ones are email, google, referrals, organic and offline. Make tags as specific or broad as you like.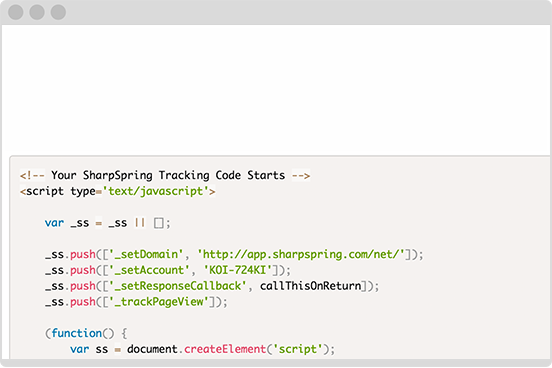 Track As Many Sites as You'd Like
Add a tracking code snippet to a website, microsite, blog or landing page in seconds to start generating leads. Track as many sites as you'd like and monitor them in one place.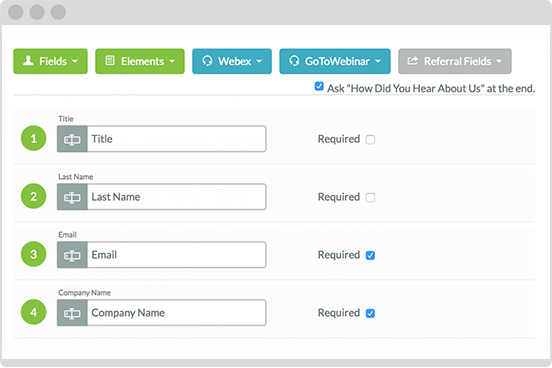 Do you employ non-digital, traditional, marketing like tactics like tradeshows, print ads or postcard mailings? No problem! Attribute leads to the proper campaign with the customizable "How Did You Hear About Us?" field. HDYHAU? uses behavior-tracking to only appear for leads that aren't automatically tracked through web-based tracking.