CRM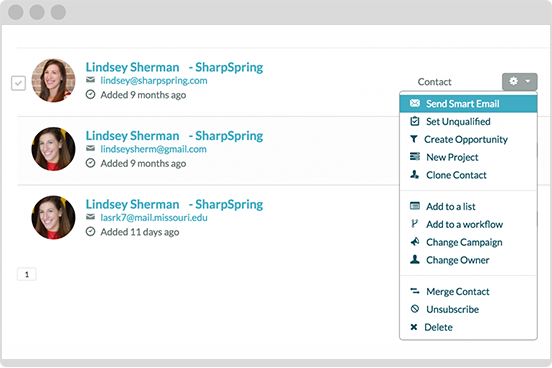 Smart Emails create powerful possibilities for one-to-one communication. Schedule a Smart Email for a later date or attach it to automation tasks and workflows to personalize communication like never before.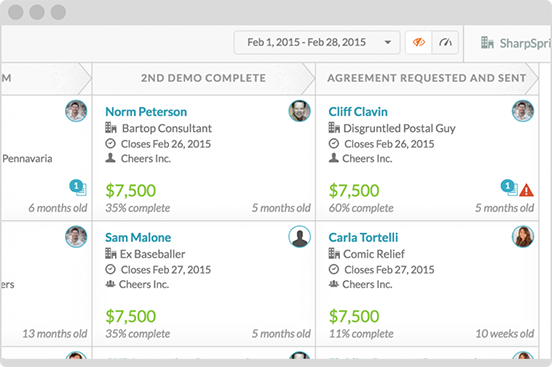 3rd-Party CRM Integration
Use full two-way syncing with your favorite CRM or use our powerful built-in CRM – available to all users. Sync leads, activities, opportunities, custom fields, lead scores and so much more. Connect Salesforce to The Platform in seconds. Use the API and Zapier to connect to Zoho, Pipedrive, Nimble and nearly all other major CRMs.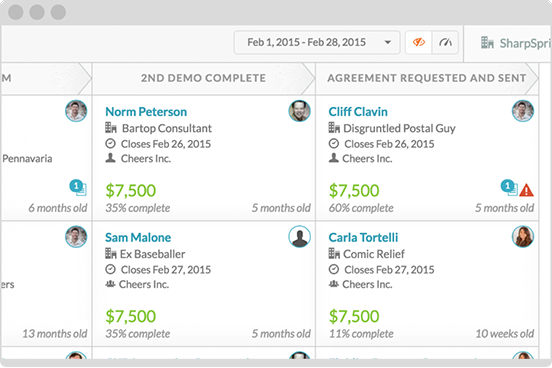 Visualize Success with Bird's Eye Pipeline View
Move opportunities across deal stages with a simple drag-and-drop interface to track the sales cycle from beginning to end. View the entire funnel in one easy-to-manage view.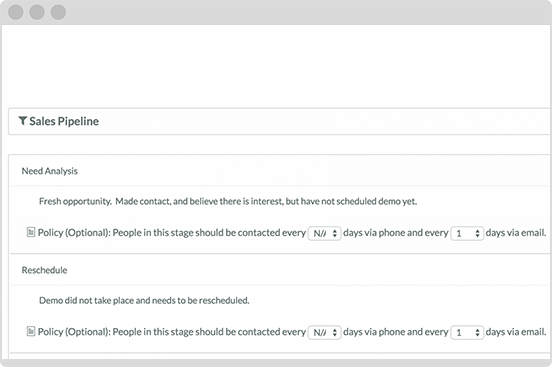 Create custom deal stages to track the progress of an opportunity from the beginning to the end of the sales cycle. The number, order, name and description of the stages can be anything that fits your business needs.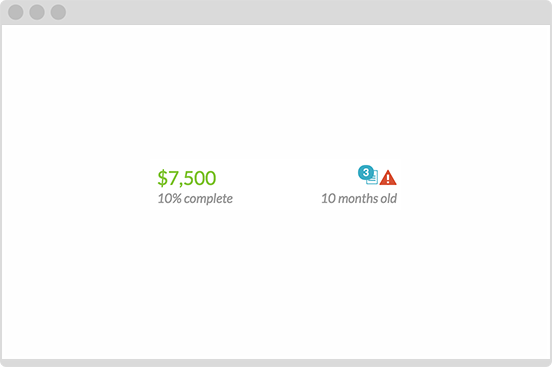 Social notes make collaboration simple. "Mark as Read", avatars and a conversation timeline foster effective internal communication.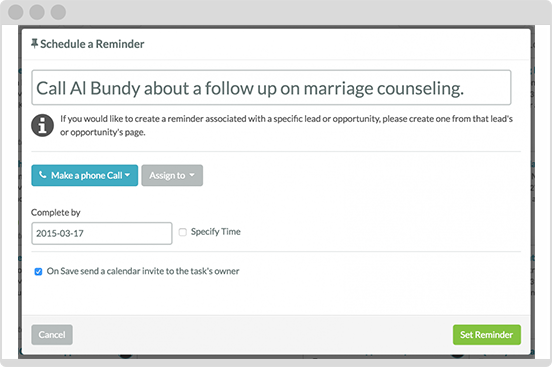 Quickly create a Reminder from any page in the app to never miss a beat. Attach Reminders to opportunities and contacts for an efficiency boost.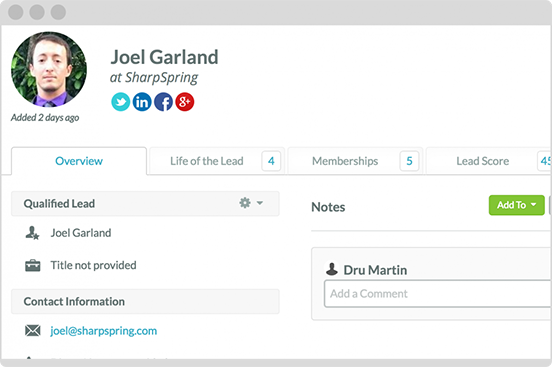 People are more than a name and an email address. Discover what resonates with your leads and enjoy conversations on multiple platforms with social links on every contact page. Personalize and automate with social triggers and filters.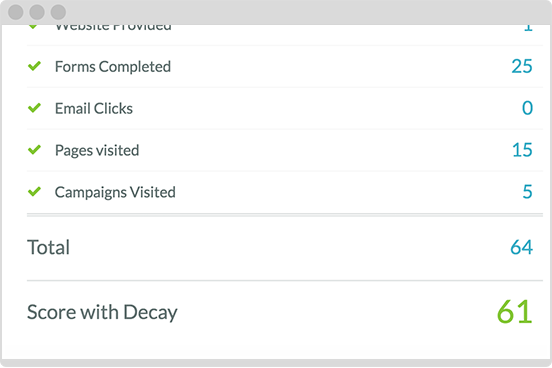 Lead Scoring identifies hot prospects. Score leads based on engagement, page tracking, fit and completeness of information. Set Decay to decrease scores during inactivity periods.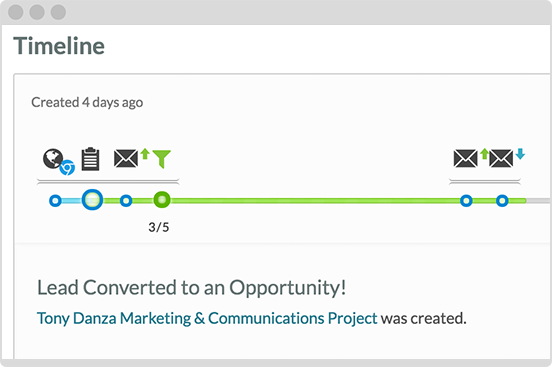 Life of a Lead combines tracking, automation and email to display a timeline of significant events for each contact.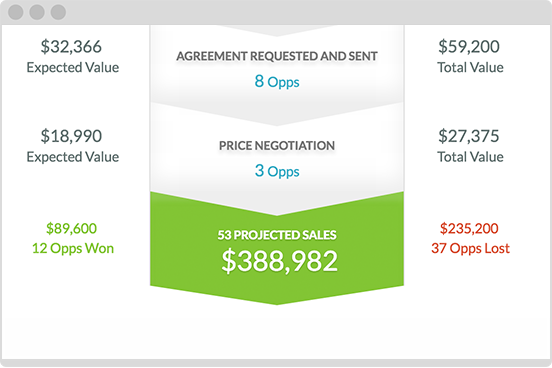 CRM Reports provide all the information you need to measure your current sales success and accurately forecast future performance. Pipeline, Conversion, Activity and Projection are a few of the interactive reports in CRM.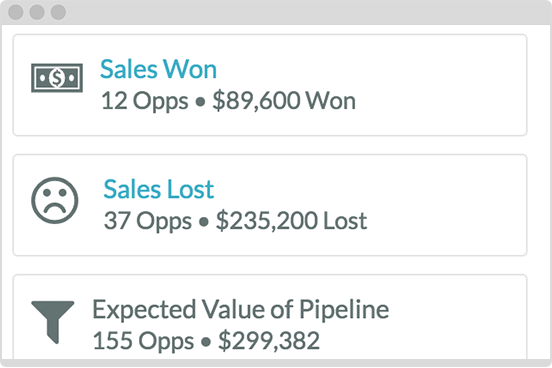 Customize fields, deal stages, reports, filters and more to achieve your goals with CRM.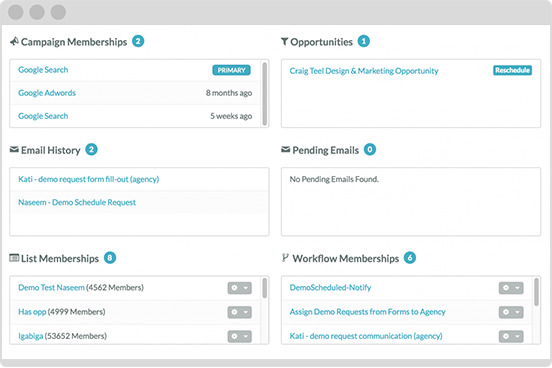 Quickly scan all of the campaigns, lists, opportunities, workflows and emails a contact is associated with in the memberships tab.