Email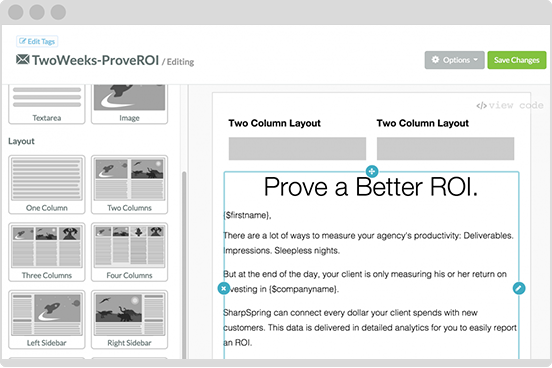 Create striking emails in real-time with the "what you see is what you get" editor. Continually preview the finished design with an intuitive split-screen view.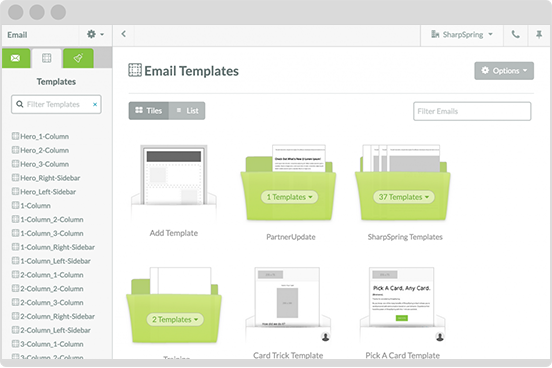 Responsive Templates That Fit Any Device
The Platform comes with dozens of templates that look great on any device, including smart phones, desktops, laptops and tablets.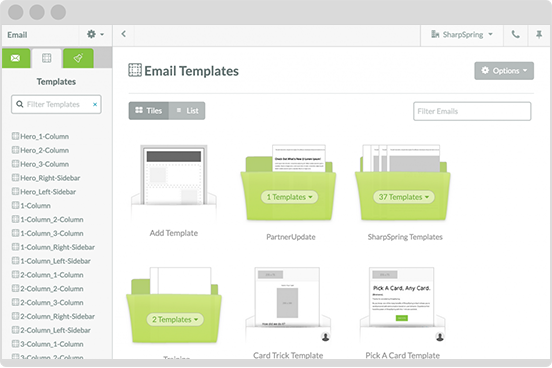 Create Your Own Email Templates
Want creativity without limits? No problem! Create your own fully customizable HTML template and lock down sections so that only open sections can be edited by others.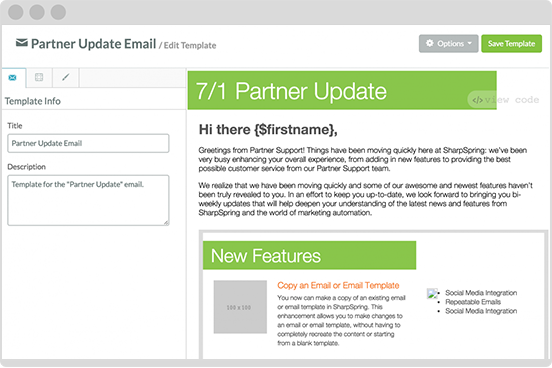 Create focused emails with merge variables for any custom field in The Platform. Of course, we offer all the essential global merge variables you need too.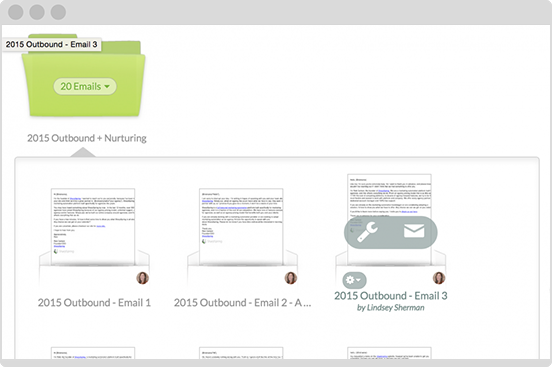 Group emails and templates in folders and hover over them to preview their contents. Save time by copying emails and templates as a starting point for future projects!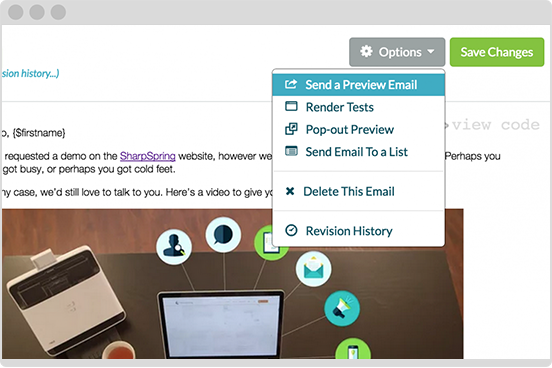 Check out how your message will look in any email client by sending a test email to yourself or a set of coworkers.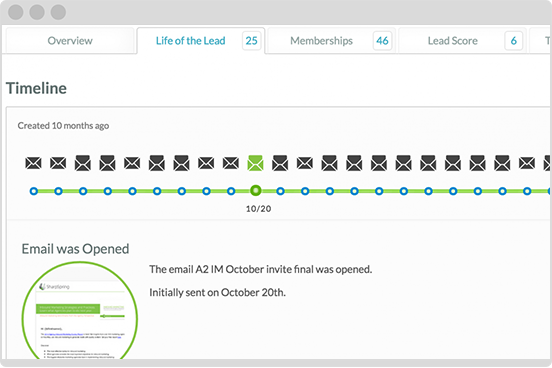 "After-the-Click" Behaviorial-Based Email Tracking
The Platform goes beyond the capability of traditional ESPs, like MailChimp and Constant Contact, by providing complete information on a visitors' activity after they click through from an email. Know every page visit, form fill-out, webinar sign-up, and white-paper download from the email campaigns you send.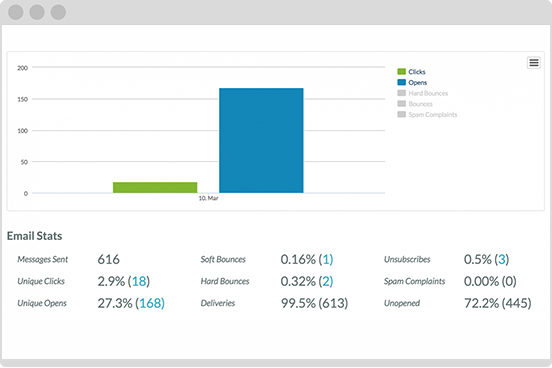 Transformative Email Analytics
Track email success all the way to bottom line ROI. Follow stats like clicks, opens, bounces, and deliveries to optimize messaging. Know which links in your emails are working and which are not.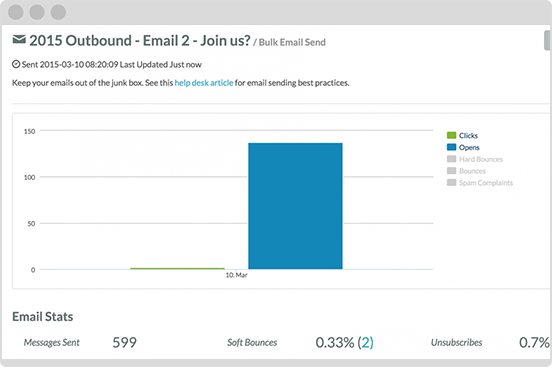 Automate powerful email campaigns to convert leads to sales. Create behavioral-based workflows to engage a contact at critical points in their unique buying process.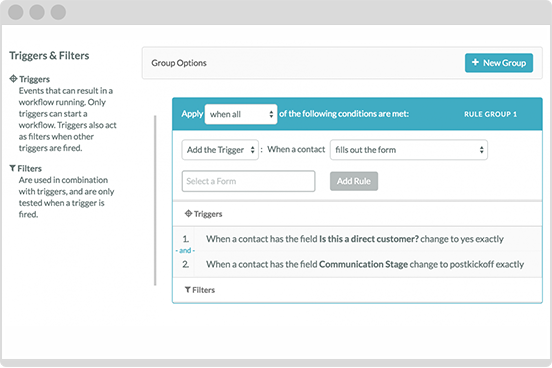 Send confirmation messages, event alerts, shopping cart abandonment notices, or a quick personal note – We've got all the triggers and filters you need to automatically send personalized, relevant, timely messages.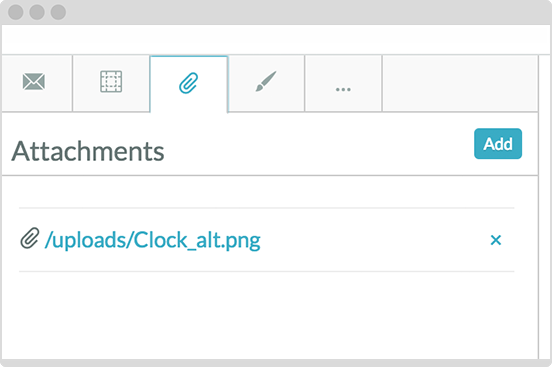 Include up to 5MB of attachments with your email to support your message. Store case studies, white-papers, and marketing sheets on the Cloud CDN (content delivery network) for easy access from any device.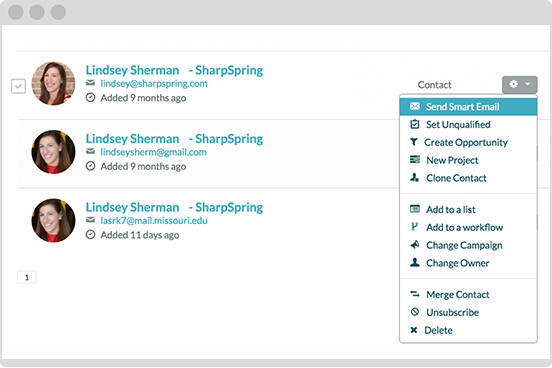 Smart Emails create powerful possibilities for one-to-one communication. Schedule a Smart Email for a later date or attach it to automation tasks and workflows to personalize communication like never before.